Open Office Hours: All Things EHS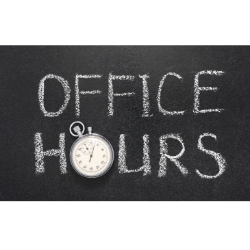 Listen to a recording of an open forum conversation about your safety related questions.
You'll learn:
Resources you can turn to for clarity
Real stories from other employers
Strategies for workplace safety success
Handling Holiday Pay & FFCRA Leave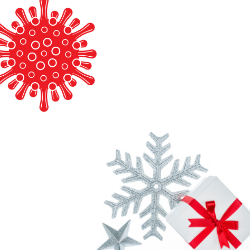 How do you handle holiday pay when one of your employees is on FFCRA-related leave? Join us to review common scenarios you may have to navigate with the holiday season coming up.
You'll learn:
How holiday pay works with Emergency Paid Sick Leave versus Emergency or Expanded Family and Medical Leave
How to approach each scenario
Leave calculations
Navigating Social Media & Off-Duty Conduct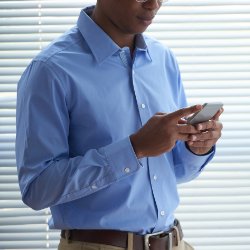 Social media has become a hotbed of good and bad, where you and your employees exist personally and professionally. As an employer, how do you navigate the gray area as lines of behavior continue to blur?
You'll learn:
About the regulations you need to know
What to look for in your social media policy and a case study
Examples of protected and unprotected social posts
Hazard Communication Review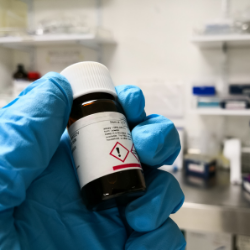 As part of the list of top 10 OSHA violations, Hazard Communications ranks in the #2 spot. Businesses fall short of hazard communication compliance for any number of reasons, so we'll review the basics of what you need to know
You'll learn:
Why do you need a Hazard Communication Program?
What do the regulations say?
Container labeling and SDS sheets
Storage and safety precautions
General First Aid and PPE
Audits and Inspections Best Practices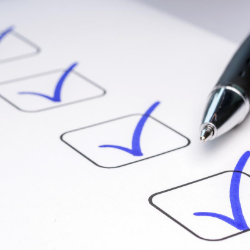 There are hundreds of potential risks in your facility that should be addressed before they result in an injury - and the citations, fines, lawsuits, and workers' compensation that follow. We're reviewing the best practices you can implement at your facility to keep your business and your employees safe.
You'll learn:
The difference between an audit and an inspection
What is the return on investment
What to consider with your Safety Committee
Actions steps to take after an audit
Back to Basics: Safety Data Sheets (SDS)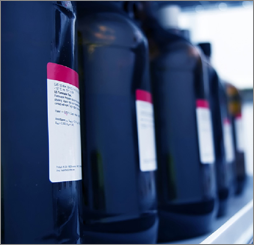 How fast can you get to your safety data sheets (SDS)? Do you have an SDS for the cleanining agents you use against COVID-19? What you know or don't know about SDSs can impact your emergency response and an employee's safety and health. Join us as we get back to basics.
You'll learn:
What is an SDS and what are federal SDS requirements
SDSs and COVID-19
How to request an SDS from a manufacturer
Ways to reduce liability
Face Coverings in the Workplace
Join us to go behind the mask (or face covering) to understand what businesses are responsbile for, and how to work with employees to limit the spread of COVID-19.
You'll learn:
Where does OSHA stand on face coverings as part of PPE requirements?
Should you follow state orders or local orders if they're different?
Who pays?
How to work with employees who are refusing to comply with a face covering mandate or policy.
Employee Experience: Onboarding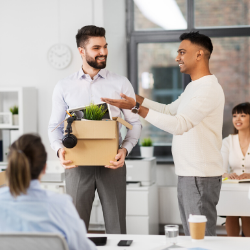 Whether you've hired a new employee or you're bringing employees back from furlough or layoff, getting them on board can make or break their experience and set the tone for morale.
You'll learn:
The state of unemployment today
Ways to wow employees during the onboarding process
The 5 C's of onboarding
Fall Protection: Stop Falling Down on the Job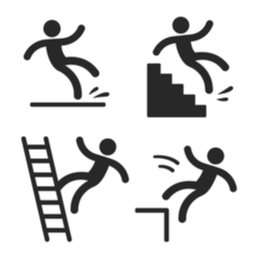 Falls rank among the most common workplace injuries and it's not like you're a klutz. So, what's going on here? Let's find out.
You'll learn:
How to prevent the most common fall-related accidents
OSHA requirements
How to choose the right type of fall protection for the job
Workers' Compensation: A Review of HR Best Practices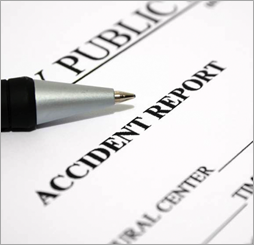 One of your employees may have sprained their ankle on the job, what do you do first? Join us for an introduction and review of best practices when it comes to workers' compensation.
You'll learn:
The principles of workers' compensation including when to file, how it interacts with other leaves, and benefits
OSHA Reporting Basics
How to figure out when employees are fit for duty and can return to work
What are the implications of COVID-19 on workers' compensation
The importance of non-retaliation
Employment Law in a Post-Pandemic Era - Part 2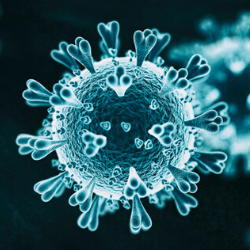 The decision of when and how to reopen your business comes with a host of labor and employment law challenges that are best thought through well before opening your doors.
KPA has invited the talented employment lawyers from Fisher Phillips to join us and share their guidance on what to keep an eye out for in this "new normal."
You'll learn:
HR strategies and considerations for reopening your business
Communication, education, and training strategies
Policy implications and best practices
Hiring and rehiring considerations
Employment Law in a Post-Pandemic Era - Part 1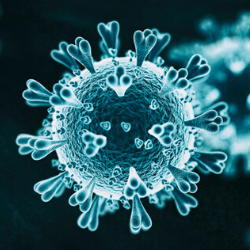 In the coming weeks, millions of organizations across North America will determine how and when to reopen their businesses.
With that decision comes a host of labor and employment law challenges that are best thought through well before opening your doors. KPA has invited the talented employment lawyers from Fisher Phillips to join us and share their guidance on what to keep an eye out for in this "new normal."
You'll learn:
How to audit your company's original response to the pandemic to check for employment law exposures
The "Opening Up America" federal program and its scope
How the three phases of reopening impact your business
Employee Wellbeing in a Post-Pandemic Era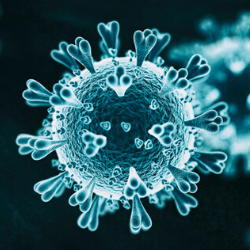 COVID-19 brought varying levels of fear and anxiety among Americans. As employers navigate how to safely bring their employees back to the workplace, it will be important to address morale and unease.
Join KPA's HR experts as they offer guidance for how employers can support employees' wellbeing and help them adjust to the "new normal."
You'll learn:
How to work with employees afraid to return to work
About ADA Reasonable Accommodations and remaining at home
How to handle stress about returning to work
About using a phased approach to returning to work
How to improve morale
Coronavirus HR FAQs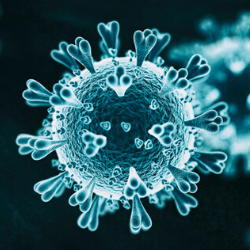 In order to turn around more updated information to you, we will be answering your most frequently asked questions about HR issues related to COVID-19 in short-form webinars.
Published each week, join us for what you need to know about topics like paid leave under the FFCRA and more!
Watch the videos from:
How to Manage Coronavirus Anxiety and Safety At Work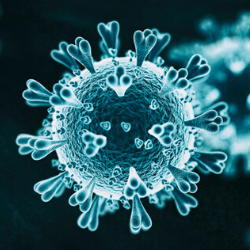 In the face of a pandemic, coronavirus anxiety has steadily increased in the U.S. Join our EHS and human resources (HR) experts to navigate some of the common safety and HR-related issues when it comes to handling the issue of COVID-19 at work.
You'll learn:
Proper workplace hygiene.
The HR implications if your state or local government declares a state of emergency or further restrictions.
How to protect your employees at work or handle their work from home.
Best Practice Guidelines for Remote Work Programs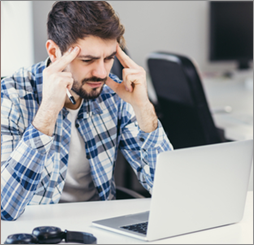 The Coronavirus is creating a huge, stressful experiment in working from home with many employers left wondering how to properly implement and manage a remote workforce. Join our panel of HR and compliance experts as we share some best practices and answer your questions around:
Can your organization work from home?
How to ensure your workforce is digitally set up to work from home.
How to support from an organizational level.
Best practices for employees not able to work remotely.
Tips and tricks for successful remote working.
EPA Compliance & You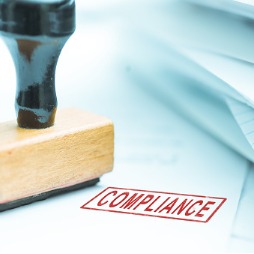 Do you know which Environmental Protection Agency (EPA) rules apply to you? We'll review the key elements you need to know about EPA compliance.
You'll learn:
Hazardous waste: how much do you generate and who do you have to report
Air, water, and chemical compliance rules
What are waste streams? Should you care about them?
Respect in the Workplace: Anti-Sexual Harassment in 2020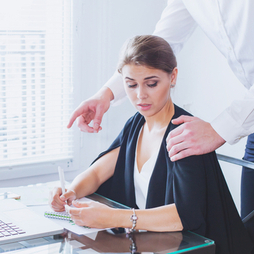 In 2018, more than half of all EEOC claims were based on sexual harassment. Join us for how to identify hassment, how to handle investigations, and how to meet state compliance.
You'll learn:
What you should include in a harassment policy
How to handle investigations and claims
The differences between state requirements
OSHA Reporting & You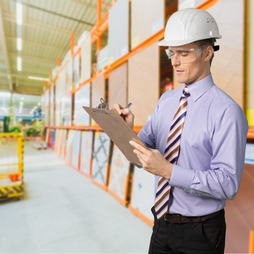 When it comes to OSHA reporting, there are a lot of requirements to remember. Not following them can be an expensive mistake.
You'll learn:
The importance of recordkeeping
Who needs to comply
Recordable or reportable?
OSHA reporting requirements
Hot Topics in HR Compliance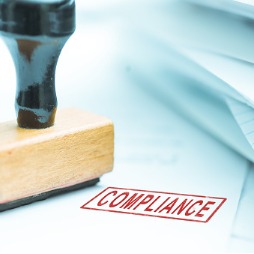 Are you ready for 2020? From marijuana in the workplace to accommodation laws and anti-harassment, we'll cover all the topics you need to be up-to-date on this year.
You'll learn:
Essential accommodations in the Americans with Disabilities Act
What you need to include in your social media policy
Regulations to monitor in 2020, including marijuana laws and anti-harassment requirements